Synopsys introduces Application Security Solutions at Vietnam Information Security Day 2022
On November 24, in Hanoi, the Vietnam Information Security Association (VNISA) in collaboration with the Information Security Department (Ministry of Information and Communications) organized the International Conference – Exhibition on Vietnam Information Security Day 2022 with the theme "Join hands to protect people and businesses for safe digital transformation".
At the 15th annual Vietnam Information Security Day Conference, Synopsys was accompanied by the official distributor – Mi2 JSC, attending as a Gold Sponsor.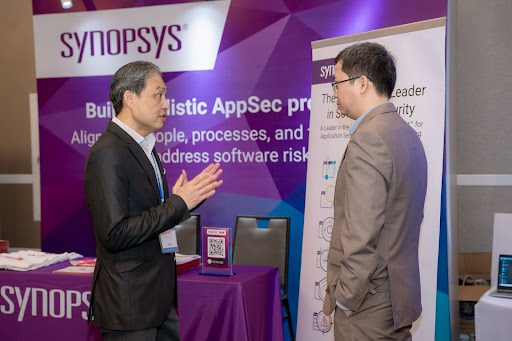 Representatives of Synopsys were present at the event to introduce advanced application security solutions
Exhibition booth of Synopsys – Mi2
According to Mr Nguyen Van Son – Technology Director – Mi2 JSC, also a speaker at the seminar: "Today, the trend of digital transformation is an urgent and mandatory requirement for all businesses. organizations must develop and use new software to solve new problems and big problems. Software risks as well as data breaches and supply chain attacks can have devastating effects. Therefore, application security will be the key to ensuring the sustainability of business digital transformation."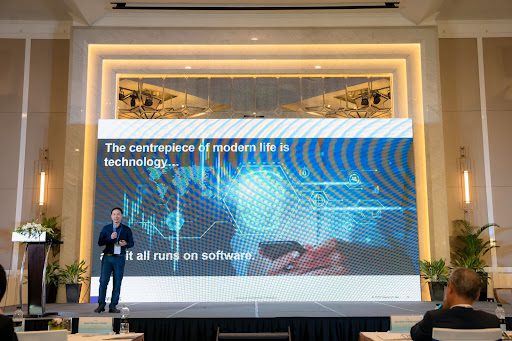 Mr. Nguyen Van Son – Chief Technology Officer – Mi2 JSC presented at the Workshop
DevSecOps helps organizations build an application security process that effectively blends with the DevOps process. Synopsys, with leading technology and services, helps organizations deploy and apply DevSecOps easily and efficiently, and ensure comprehensive and continuous application security.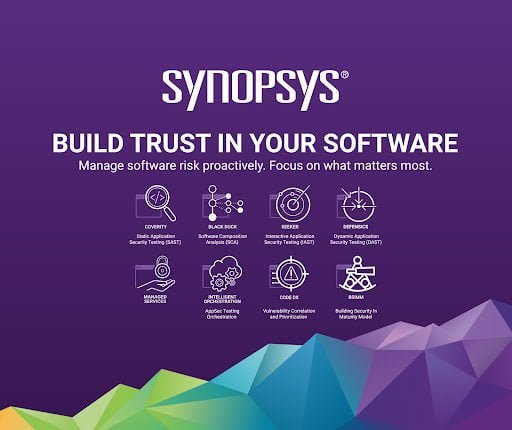 During the event, representatives of Synopsys and Mi2 Company introduced to attendees a Synopsys solution for Application Security and Orchestration Correlation (ASOC) that helps businesses increase efficiency and proactively manage risks. ASOC supports automating the entire security scanning task in DevSecOps, synthesizing and analyzing vulnerability correlations from application security assessment tools, infrastructure security, and prioritization of vulnerability handling. optimization and continuous monitoring of vulnerability handling status over the lifecycle.
–
Synopsys company was established in 1986 in North Carolina – USA, providing a comprehensive, specialized security assessment solution for the application (application) of the organization/enterprise. With the existing ecosystem of solution suites, Synopsys is ranked at the top (leader) in Gartner and Forrester reports. With more than 30 years of experience operating globally, Synopsys helps businesses address security and quality issues holistically during application development and building.
–
For more consultation on application security, please contact:
Mi Mi Informatics Joint Stock Company (Mi2 JSC)
Website: www.mi2.com.vn
Email: mi2jsc@mi2.com.vn
Hotline: 024 3938 0390 VND
Related Posts